Marcantonio Barone – Piano
Marcantonio Barone performs as a member of the Lenape Chamber Ensemble, 1807 and Friends, the Casimir Trio, and the Craftsbury Chamber Players. He also appears frequently as a guest artist with the Wister Quartet.
He is head of the piano department and assistant director of the Bryn Mawr Conservatory of Music, where he has taught since 1980. He is also an Associate in Performance at Swarthmore College, where he teaches piano, keyboard musicianship, and chamber music.
Marcantonio Barone studied with Eleanor Sokoloff at the Curtis Institute of Music and with Leon Fleisher at the Peabody Conservatory of Music, where he was awarded the Artist Diploma in 1985. Among his other teachers were Susan Starr, and Leonard Shure.
Mr. Barone is a Steinway Artist. His recordings are available on the Albany, Bridge, Capstone, and CRI labels.
Kenji Bunch – Viola
Kenji Bunch enjoys an active career as both a composer and performer. As a violist, he is widely recognized for his own groundbreaking works for viola, many of which are included on his 2011 debut CD Unleashed! Mr. Bunch also frequently performs both traditional and contemporary chamber music as a guest of ensembles and festivals throughout the country, and with his Oregon-based group The Thunder Egg Consort. Bunch actively seeks out musical connections with artists of different genres, and has a deep interest in American folk traditions and improvisation. As a composer, his music has been performed by over fifty orchestras worldwide, has been recorded on multiple labels, is featured in documentary films, television, and in numerous collaborations with dance and theater. After more than twenty years in New York City, Mr. Bunch returned to his native Portland, Oregon in 2013 with his wife, pianist Monica Ohuchi, and their family.
Joyce Hammann – Violin
At ease across a gamut of genres and stages, violinist Joyce Hammann's virtuosity always shines through. Her performances have been hailed as "splendid soloing" and having a "sweet, rich tone" by The New York Times.
Joyce has performed and recorded with popular artists such as Paul McCartney, Sting, Michael Jackson, Bruce Springsteen and Tony Bennett, as well as numerous film/theatrical releases and multiple appearances on Late Night with David Letterman and Saturday Night Live.
Her discography includes many cutting edge contemporary music projects. Joyce regularly performs as a member of The Harlem Chamber Players, The Craftsbury Chamber Players (Vermont) and The Meeting House Players (Cape Cod).  She will be touring Europe with Uri Caine as solo violinist with his jazz ensemble and as concertmaster for Fred Hersch's Coma Dreams, jazz theater project.
Currently Joyce is concertmaster for The Phantom of the Opera, Broadway's longest running show.
Mimi Hwang – Cello
Award-winning cellist Mimi Hwang performs frequently as a recitalist and chamber musician and has recorded for Verdi Records. She was a founding member of the Franciscan String Quartet, First Prize winner of the Banff International String Quartet Competition, which has performed worldwide and was Quartet-in-Residence at Dartmouth College's Hopkins Center. She has also performed with the Tokyo, Ying, Colorado and Ciompi Quartets As a soloist, Ms. Hwang has performed with the Beijing Philharmonic, the Los Angeles Philharmonic, and the San Francisco Chamber Orchestra. She is currently Assistant Professor of Chamber Music at the Eastman School of Music, Lecturer of Music at Nazareth College, Co-Artistic Director of Yellow Barn's Young Artists Program and a founding member of the Amenda Quartet. She currently serves on the Board of Directors of Chamber Music America and the Hochstein School of Music and Dance in Rochester, NY.
Eileen Mack – Clarinet
Clarinetist Eileen Mack grew up in Australia and is now based in New York. She is a member of post-minimalist band Victoire and amplified ensemble Newspeak (which she also co-directs), and has performed with many other New York new music groups including Wet Ink, Alarm Will Sound, Signal Ensemble, the Bang on a Can All Stars and the Wordless Music Orchestra. She has performed in venues around the world including Zankel Hall, the Sydney Opera House, the Amsterdam Concertgebouw and London's Royal Albert Hall; with conductors including Pierre Boulez, Oliver Knussen, Brad Lubman and Alan Pierson; and has appeared as soloist at the Canberra International Chamber Music Festival and the Bang on a Can Marathon. Her discography ranges from work on the Crocodile Hunter TV and movie soundtracks to releases on New Amsterdam Records, Tzadik, Innova, and Warp Records. Eileen holds degrees from Stony Brook University, the Manhattan School of Music and the Queensland Conservatorium.
Kathleen Nester – Flute
Connecticut native Kathleen Nester is Assistant Principal Flute and Solo Piccolo of the New Jersey Symphony Orchestra. She is also a member of the Stamford (CT) Symphony Orchestra flute section. Kathleen has performed with many of the top ensembles in and around NYC, including the New York Philharmonic, the New York City Opera, and the Orchestra of St. Luke's. She also performs with the IRIS Orchestra in Memphis, TN with founder/Music Director Maestro Michael Stern. She has played at the Bravo! Vail, Mostly Mozart, Lincoln Center, and Oklahoma Mozart Festivals. Kathleen has been featured in concertos on flute, piccolo, and recorder with orchestras in the US, and abroad. She has recorded for such artists as Joshua Bell, Itzhak Perlman, Kathleen Battle and jazz singer/trumpeter Bria Skonberg. An advocate of new music, she has premiered new works for flute and chamber ensemble as a member of "Musicians' Accord." Kathleen has been the flutist for many Broadway productions, most recently An American in Paris, Evita, Sunset Boulevard and Roundabout Theater's 2016 production of She Loves Me, the first Broadway show to be live-streamed. She has recorded for Pickwick, Decca, Mode, Musical Heritage Society, and Sony Classical, and can also be heard on movie soundtracks such as Julie and Julia, Tower Heist, The Last Mimsy and The Greatest Showman. She is a graduate of the Manhattan School of Music and is a member of the flute faculty at New York University. Kathleen also plays Baroque flute, and is an avid knitter and bird watcher.
Monica Ohuchi – Piano
Pianist Monica Ohuchi maintains an active career as a soloist, chamber musician, and pedagogue. She has appeared as guest soloist with orchestras across the country and abroad including the Colorado Symphony Orchestra, the Marin Symphony Orchestra, and the New Millennium Symphony Orchestra of Spain. She is the Executive Director and Pianist for the Portland, Oregon-based new music ensemble fEARnoMUSIC, a founding member of the piano quartet, Thunder Egg Consort, and a member of the faculty at Reed College. Her debut CD, Monica's Notebook, was released on the Helicon Records label in 2011. Monica holds advanced degrees from the Juilliard School. After nearly two decades in New York City, she and her husband Kenji Bunch relocated to Portland with their two young Bunchkins and Pitbull-mix rescue. This is Monica's tenth season with the Craftsbury Chamber Players. www.monicaohuchi.com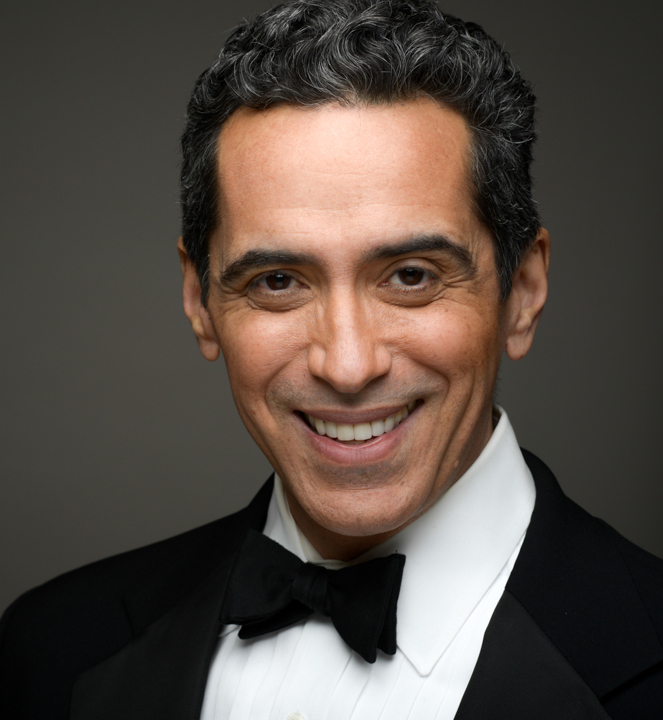 Gregory Purnhagen – Baritone
Gregory Purnhagen enjoys an eclectic career that encompasses many eras and genres. His long association with composer Philip Glass includes La Belle et la Bete, Monsters of Grace, Galileo Galilei, Einstein on the Beach ('92 & '12) and concerts of song repertoire at Weill Hall, the Metropolitan Museum and Town Hall. Gregory has sung as a soloist at Carnegie Hall, Alice Tully Hall, Merkin Concert Hall and other venues for Musica Sacra, Voices of Ascension and Sacred Music in a Sacred Space; created critically acclaimed cabaret shows in New York, most notably Babalu-cy! The Art of Desi Arnaz (2008 Backstage Bistro Award winner); recorded Early Music, New Music, various cast albums, guest vocals on Bjork's CD Medulla; created roles in contemporary opera for Nick Brooke, Yoav Gal, Fred Ho, Michael Kowalski, and most recently in Lisa Bielawa's groundbreaking video opera Vireo. As bandleader of The New Xavier Cugat Orchestra, he has toured Florida and headlined at the Montreal Jazz Festival, bringing vibrant, vintage Latin American music to new audiences while celebrating the legacies of Cugat and Arnaz.
Frances Rowell – Cello
Cellist Frances Rowell was born and raised in Craftsbury Vermont. She got some of her earliest musical inspiration and instruction from the artists of the Craftsbury Chamber Players. She earned Bachelor's and Master's degrees from the Juilliard School before moving to Allentown, PA where she enjoyed a rich musical life as a teacher, chamber musician, orchestral musician, and recitalist. Since 1995 she has been a member of the New Jersey Symphony Orchestra. In addition to her performances as a member of the orchestra, she performs chamber music concerts, conducts master classes, and performs school educational programs through the New Jersey Symphony's REACH program. Fran teaches as an adjunct faculty member at Montclair State University and performs on the roster of Young Audiences of NJ. Summers spent making music with colleagues of the Craftsbury Chamber Players continues to be a highlight of her concert season.
Mary Rowell – Violin
Critically acclaimed as one of today's most important and exciting performers, innovative violinist Mary Rowell defies classification. Known for her work with the Grammy Award® winning Tango Project, the indie band The Silos and pop icon Joe Jackson, she has carved an indelible place in contemporary classical music by co-founding the post-classical quartet ETHEL. Mary has performed, recorded and premiered countless scores of today's composers. She has appeared as soloist with the National Symphony, Houston Symphony, New York Chamber Orchestra, and Warsaw Philharmonic, among others and stunned the dance world with her brilliant solo electric violin performances of Richard Einhorn's Maxwell's Demon. Mary is an ensemble member of the Tribeca New Music Festival specializing in "Avante-Pop" and, with composer/performer Eve Beglarian, is half of the experimental Americana duo BRIM. A graduate of the Juilliard School, she is on the faculty of Middlebury College and concertmaster of both the Radio City Music Hall Orchestra and the Broadway hit show Newsies.
Liuh-Wen Ting – Viola
A multi-faceted musician, Liuh-Wen Ting was a member of the award-winning Meridian String Quartet for six years and also co-founded Ensemble Meme in 2009, which debuted at Zankel Hall to critical acclaim. She has collaborated with artists across the spectrum, including Lincoln Center Chamber Music Society, Manhattan String Quartet, Cassatt Quartet, and most recently as a featured artist with the renowned Persian vocalist Shahram Nazeri on a sold-out North American tour. A proponent of contemporary music, she has been on the staff of the Composers Conference and Chamber Music Center at Wellesley College since 1993. She has premiered and commissioned many works by American composers as well as recorded solo and chamber works for labels such as Naxos, Sony, Atlantic, Mode, Capstone, Albany, Pogus and Tzadik Records. Festival appearances include The Prague Spring Music Festival, The Warsaw Autumn Music Festival, Primavera en la Habana international electro-acoustic music festival in Cuba, Ostrava New Music Days. Her concerto performance with the Janáček Philharmonic was praised by Czech music 2001 as "an extraordinary experience."
Ms. Ting has been a member of the Berkshire Bach Ensemble for many years, participating in the New Years concert celebrations with Harpsichordist Kenneth Cooper.
Lynette Wardle – Harp
Lynette Wardle is principal harpist of the Richmond Symphony and the Albany Symphony.  As a freelance musician she performs with New Jersey Symphony, Philadelphia Orchestra, and New York City Chamber Orchestra. For the holiday seasons, she has been the harpist for A Christmas Story, the Musical, and the Radio City Christmas Spectacular. She also performs with her husband Chad Smith in Sax-O-Philm, Sounds and Sights of the 20's. Lynette was the harpist for the Broadway musical, Amelie, and the national tour of the Tony award-winning musical Light in the Piazza. She has a number of recordings, most notably her work with Trilogy, a flute, harp, viola trio, AREA 31, and Grammy award-winning Albany Symphony recordings.  Lynette has performed with many artists, such as Pavarotti, Josh Groban, Johnny Mathis, Neil Sedaka, Marvin Hamlisch, David Burnham, Megan Hilty, Bjork, Olivia Newton John, Ann Hampton Callaway, Deborah Voigt, Edgar Meyer, Yo-Yo Ma, Gil Shaham and Joshua Bell. 
Katherine Winterstein – Violin
Praised by critics for playing that is "as exciting as it is beautiful," and for "livewire intensity" that is both "memorably demonic" and "delightfully effective," violinist Katherine Winterstein enjoys a wide range of musical endeavors, as a chamber musician, orchestral musician, soloist, and teacher. Ms. Winterstein is the concertmaster of the Vermont Symphony, the associate concertmaster of the Rhode Island Philharmonic, and she is co-concertmaster of the Boston Pops Esplanade Orchestra. In recent seasons she has performed as concertmaster of the Palm Beach Opera, the Boston Modern Orchestra Project, and also performs regularly with the Handel and Haydn Society, Boston Baroque, and A Far Cry. She is a member of the Hartt String Quartet, the Providence-based Aurea Ensemble, and the summer of 2018 will be her 17th with the Craftsbury Chamber Players. She has also performed with Boston-based Chameleon Arts Ensemble, Radius Ensemble, and Dinosaur Annex. She has appeared as soloist with several orchestras including the the Vermont Symphony, the Wintergreen Festival Orchestra, the Charlottesville Symphony, the Champlain Philharmonic, and the Boston Virtuosi. She served on the performance faculty of Middlebury College in Vermont from 2002-2015, joined the faculty of the Hartt School of Music in September of 2011, and began teaching at Brown University in September of 2015.
Inessa Zaretsky – Piano
Russian-born Inessa Zaretsky is an award winning pianist and composer whose performances have taken her around the world while her music has been performed in England, Norway, Canada, Australia, Italy, Russia and throughout the United States. She studied piano with Richard Goode and composition with Robert Cuckson at the Mannes College of Music in New York and has collaborated with many notable musicians, such as the Miro, Enso, Jasper, and Cassat String Quartets, Kent/Blossom Festival Orchestra, Chamber Music Series of the St. Lukes Orchestra, musicians of the Boston, Chicago, and Orpheus Orchestras, members of the Metropolitan Opera and many others. Ms. Zaretsky is on the Piano faculty of Mannes College The New School for Music in New York. She has been a pianist and composer-in-residence and was recently appointed Director of the Swannanoa Chamber Music Festival in Asheville, North Carolina. She is the Artistic co-director of the Phoenix Chamber Music Series in New York City.